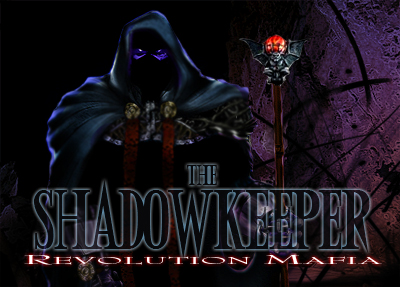 Welcome to the Revolution Mafia Wiki
Edit
Revolution Mafia is a forum for themed mafia games and other zany fun! Come join us at www.revolutionmafia.com.
About Revolution Mafia
Edit
At RM we have themed mafia games, discussion sub-forums, alternative game sub-forums, and an arcade with over 500 games! We have three separate mafia forums, Speed Mafia Games , for speed games (12-15 players), DayLight Games , for medium-sized games (16-25 players), and DarkNight Games , for large-sized games (26 or more players). You can find our current DarkNight poll, here .
Current Games in Play
Edit
Speed Mafia Game - Indiana Jones Mafia: Hosted by Golden (Not Started)
Twilight Game- LOST: Revolution: Hosted by LC, LT, BR, and Rabbit
DawnLight Game - Viral Video Mafia 2011: Hosted by boo (Sign-ups)
DarkNight Game - The House of Secrets: Hosted by Unfurl and Trish (Not started)
How Do You Play?
Edit
The Townies/Civvies - How it Works
The Independents - How it Works
Common Acronyms and Terms Encountered During Gameplay
RM - A Gaming History
Edit
The Players
Edit
Community content is available under
CC-BY-SA
unless otherwise noted.